Velux window fitters in Medway
With many property owners looking to make the most of their loft or attic, there's a lot of interest in of Velux windows. With an expert workforce on hand, we don't only understand the complex process of window installation, but understand the long term impacts on the roof itself.
Offering a fuss-free guarantee
We understand each customer is different, and tailor each window installation accordingly. However, all our work is underpinned by the same principles:
Service with a smile. We're proud to offer you a friendly, trustworthy team who do the job right.
We've spent years working on the back of customer recommendations and word-of-mouth business.
We offer a customer satisfaction guarantee as standard on each and every Velux window we install.
Affordable is written through our pricing scheme, and we offer a great service for a great price.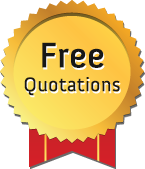 Not only do we offer a customer satisfaction guarantee, but we'll talk you through the process. We offer a range of different windows and products, with a planned and well thought our time table. We avoid unnecessary delays and over-complications.
If you've got questions we'd still welcome your call. We'll happily run you through a range of options and offers we provide, and ensure that you're happy with our work each step of the way.
Learn more
We understand that each customer is different, and would love to hear from you. Give us a call, and we'll gladly talk you through the process, as well as providing a service tailored to your needs and requirements. We can also arrange a visit to any home in Medway (including Gillingham, Strood, Rochester and Chatham), from where we'll be able to detail exactly what would happen.
So give us a non-obligatory call on 01634 790 468.