Roofers in Rochester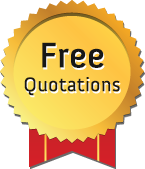 We understand only too well that any problem with a roof needs to be dealt with quickly and effectively, and that often this involves a weighty price tag.
As experienced roofers who cover the Rochester area, we're confident that we can help you with an affordable solution. We're proud of the range of experience and expertise in our roofing company, and can confidently label ourselves a 'one-stop' roofer.
Services
Below we have listed our wide range of services, but if you can't see what you're looking for please call.
Roof repairs - we're roofers who have seen it all so provide a quick, painless solution
Flat roofing work - we guarantee your satisfaction on all felt and GRP fibreglass work
Chimney repairs - even the smallest problem needs attention, so call today for a quote
Velux windows - these wonderful roof and loft windows need expert installation - call now
Guttering, fascias and soffits - keep water away from your roof with our service
Slate and tile - we're your local choice for top class repairs or replacements
Our reputation in Rochester seems to be going from strength to strength, and we've found that the best way to make sure this continues is to provide a 100% satisfaction guarantee on each and every roofing job we undertake. Therefore you can rest assured that once a problem on your roof is dealt with, it's dealt with for good.
Let us know
Whatever your problem, we've inevitably seen something similar before so would love to hear from you and explain how we can help.
Give us a call on 01634 790 468 and we'll tell you more.