Flat roofing services in Medway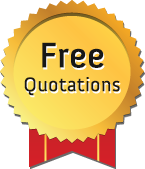 A combination of reliability and affordability means we enjoy a superb local reputation, and this is no truer than with our flat roofing services. Regardless of whether you have sprung a leak and need a repair as soon as possible, or you're looking to install a new roof from scratch, we can offer you a high quality service without a highly inflated price tag.
An easy decision
There are plenty of reasons why we are the best option for you:
We're flat roofing experts. Our work is what we know best and we'd love the chance to prove this to you.
We've a good reputation across Medway, and no matter what your flat roof needs, we'll provide a guarantee.
We've got a hard-working workforce with huge experience, meaning there's no risk of unnecessary delays or quick-fixes.
We take pride in our reasonable prices, and understand that all customers want is a fair price for good flat roofing.
There's huge variety in Medway's architecture, and of course a massive number of homes and buildings come with a flat roof, so whether you're in Gillingham, Strood, Rochester or Chatham, we can help. Our wealth of experience means that we'll have encountered a job like yours, on a street near yours, and will gladly talk to you over the phone or visit the property and provide a free quote.
Call today and ask for a free quotation
Drop us a line, we're always happy to discuss options and prices without any pushy sales tactics. There's zero obligation to follow this up, and we're as friendly as we are skilled. Call now on 01634 790 468.