Roofing in Cuxton and Halling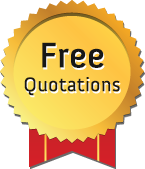 We're a long establish Medway based roofing company with a large and happy customer base in both Cuxton and Halling. Having spent years working on roofs in the area, we're confident that not only will our services be affordable, they'll also be dependable. We've got lots of experience in your area, which means we'll have worked on a roof similar to yours, near to yours.
What we do
We're roofers first and foremost, and regardless of which property you need work on in the Cuxton or Halling area, we're confident we've a solution for you.
Chimney repairs - we'll help maintain, repair or replace your chimney. Just call
Roofing repairs - as expert roofers, we'll always provide a quick and painless service
Slating and tiling - long years of roofing mean we can help with this classic roof type
Flat roofing - from built up felt to GRP fibreglass there's little we can't help you with
Velux windows - make the most of these superb windows with professional help
Fascias, soffits and guttering - protect your roof with a top class repair or replacement
We're a roofing company that offer a great job for a reasonable price. We'd hate for you to think that our affordability means a low standard of work, and always go to great lengths to source the best materials, and the best roofers, in each and every job. Read on to see why we're a fine choice to work on your property.
Need to know more?
If you can't find what you're looking for, you only need to call us. Whatever your issue, we're confident we'll be able to help. Get in contact on 01634 790 468.