Slating and tiling in Medway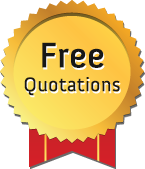 We've years of experience repairing and installing slates and tiles, and have always adhered to the mantra of 'a good job for a fair price'. We're yet to find a problem with slating or tiling that we've not been able to help with, and similarly are yet to leave a project with an unhappy customer.
Whichever part of the Medway area you're in, be it Gillingham, Strood, Rochester or Chatham, we can help.
Why us?
We've a great reputation across Medway, and are known for affordable rates on any roofs. Here's a few reasons why you might want to give us a call.
We only employ the best. This means that we're careful to hire skilled roofers who are experts in their field.
Alongside this, we're only ever going to hire a workforce that understands the importance of service with a smile.
We understand that unnecessary delays and shoddy workmanship are in no-one's interest
We've years of experience across Medway. We'll know your problem and the best way to fix it
We understand better than any that there are no quick fixes with tiling or slating a roof. We bring a keen eye and pride in our craft, and make sure that our solution is as long lasting as it is reasonably priced. We are always happy to provide an obligation free quote on our work before we get going, and will of course provide a plan of work before we begin.
Affordable quotations for slating and tiling
We're friendly, experienced, and will gladly provide an affordable quote with absolutely no obligation to hire. Call us on 01634 790 468 and we'll arrange a time to visit that suits you.