Chimney repairs across Medway
Chimney deterioration can often have a dire affect on the rest of a property. Other than a bad roof, chimneys are the prime cause of water leakage in a house. Throughout the Medway area we've been preventing, or repairing, water ingress for many years. We offer chimney repair services and, because prevention is better than cure, inspections too.
Why we can manage your chimney repairs
We're confident that once you talk with us you'll agree we're the best option for you, however, if you need more convincing:
We've worked on countless projects throughout Medway and chances are your problem will be a familiar one.
Because we know the area well, we also know the quickest, and most cost-efficient, resolution to your problem.
We're a team whose combination of skill and service has left a long trail of satisfied customers.
We understand the importance of good, long-lasting chimney repairs without the hefty price-tag
We're an experienced, trustworthy team that can discuss with you the best way to solve your problem with minimal hassle. We understand that you're an individual, and will strive to find the solution that's right for you – without an extravagant cost attached.
Find out more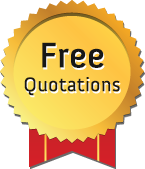 We're always here to help and and we offer our affordable chimney repair services across Medway, including Gillingham, Chatham, Strood and Rochester.
Whether you need some advice, or else would like us to take a look, we'll happily talk you through what needs doing free of charge, and leave you to decide whether you want to hire us for the job.
Call us on 01634 790 468 to find out more.