Providing GRP fibreglass throughout Medway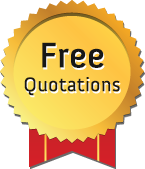 If you're looking to invest in a high quality structure, GRP fibreglass roofs are a great option. Proven to be long lasting and highly durable, we've had years of experience installing this flat roofing alternative in Medway.
Give us a call and let us prove it. Which ever part of Medway you're in, including Gillingham, Strood, Rochester and Chatham, we'll come and visit your property, assess your requirements, and provide a decent and honest quote with no obligation to choose us afterwards.
Why we're a great option for any fibreglass roof
We're confident that we'll be able to install your fibreglass roof with minimal hassle and an absence of unnecessary delays. Here are a few reasons to call today:
We've always enjoyed a great reputation, in part down to our friendly, hard-working tradesmen.
Alongside this, we're a team containing a highly experienced, highly trained workforce.
We are so confident in the levels of services we provide, that we'll offer you a guarantee on everything we do.
There's no point in making an investment like this without making sure the quality of installation matches the product. We believe we're the best option for any fibreglass installation in Medway.
Find out more
Investing in a fibreglass roof means you're also investing in those installing it. Not only do we offer you a guarantee, but we'd be glad to show you references from an overwhelming satisfied customer base.
Call us today on 01634 790 468 and we'll happily visit, talk you through your options and provide a free quote. Remember there's no obligation to hire.