Fascias and soffits in Medway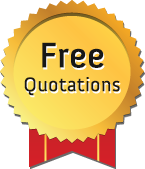 Many householders consider fascias and soffits are simply there to make the roof of their house look a little nicer. However we know that they serve a far greater purpose, ensuring that your walls are protected and ultimately that your property requires less maintenance.
We've been repairing and installing facias and soffits around Medway for as long as we've been in the business and will happily visit you in Gillingham, Strood, Rochester and Chatham.
Why us?
There are many reasons why we're a great option to help you with any roofline-related problem you may have. If you're still not convinced, give us a call - we've always received great feedback on our customer service, and take pride in our satisfied and content customer base.
We source the best materials and make sure that whatever we need to use is long-lasting and affordable
Regardless of your fascias and soffits requirements, we're confident we'll be able to help quickly and professionally
We've a long track record of working on a variety of properties and problems in your area
Once completed, you can rest assured that the work we've done is of the highest standard and is fully guaranteed
We continue to make sure that whenever there's a step forward in technology we're still at the front line, and this is no different when talking about fascias and soffits. We've a range of options depending on the customer, and can even install a low maintenance option – known as UVPC.
Get in touch
We understand that before you hire, you'll be keen to find out exactly what needs doing and for what price.
Call us and we'll gladly talk it over with you, or else will be happy to head out and view your property and provide a non-obligatory free quote. Call today on 01634 790 468.