Experienced roofers in Chatham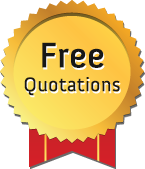 We've a great range of experience and customers across Chatham (and indeed the whole of Medway), and have long enjoyed a great reputation for our work there.
No matter what the problem, or the property, we'll gladly cast our trained eyes and provide a great, long lasting solution sure not to break the bank.
What can we do for you?
We know that even the slightest problem with your roof can quickly become painful and expensive. We're experts in roofing, meaning we can offer you a comprehensive list of services to cover each and every eventuality.
Roof repairs - we're roofers with years of experience so can repair your roof
Chimney repairs - whatever repair you need, we're roofers more than up to the job
Velux Windows - call with confidence knowing we guarantee your satisfaction
Fascias, soffits and guttering - keep the water out of your roof with top class roofline now
Slate and tile - from a loose slate to a major replacement project we're the local choice
Flat roofing - call for expertise in built up felt to highly durable GRP fibreglass now
We'll gladly provide an obligation free visit and quote on your property. With our experience working on roofs in Chatham, we're confident that we'll know the quickest and easiest solution to any and every problem you might need help with.
Call today
We'll gladly talk to you on the phone, or visit your property and provide a quote for you to consider. We're happy to let you take your time and make an educated decision in choosing your ideal roofing solution.
Don't hesitate to contact us on 01634 790 468 for any advice you might need.