Medway based experts in felt roofing
When it comes to installing built up felt roofing that lasts, high quality and proper installation is essential. We're skilled tradesmen who will happily provide you with a great level of service for a reasonable fee, and ensure that built-up felt roofing is something you won't need to worry about.
Affordable AND reliable
We're confident we're the only option you need. We've worked in and around the Medway area for years, so we've got a sound working knowledge of the types of local properties in all their shapes and sizes. A few reasons why we're so highly though of in the locality:
We always offer a guarantee to each customer across Medway, giving you valuable peace of mind
We've got a long list of previous customers satisfied with our work in many local communities
We're experts delivering a high level of customer service on top of our top handiwork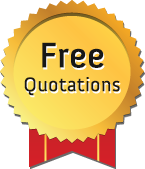 We'll gladly provide you with a free quote, talk you through the process with no further obligation, and one of our experts will happily visit your site for the purpose. Whether you're looking for a repair or a new installation, we're sure to provide you with the felt roofing you need.
When it comes to flat roofing we work all over the Medway area, including Chatham, Gillingham, Strood and Rochester.
Call today
We're happy to help, and we've always got time to talk to you, or visit you, and give you the best advice on you felt roofing without the obligation to follow it up. Call us on 01634 790 468 and don't forget we offer a guarantee on all work.