Roof repairs across Medway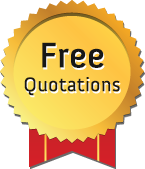 Repairing roofs across Medway is a big part of our business, and we enjoy a great reputation because of our professional, affordable services.
We're a team of experienced tradesmen who know this area incredibly well, and regularly deal with various problems on any number of different roof repairs on everything from community centres to bungalows.
We cover the whole of the Medway region and will happily visit you in your home at Chatham, Gillingham, Strood and Rochester.
Why we can help you
We're proud of our reputation, and make sure each and every job we carry out is professional and long lasting. Here are a few reasons why we are the right team to call when you need a roof repairing:
We can repair flat or pitched roofing, each roof repair requires an experienced team of professionals like ours
We've been working in Medway for years, and are confident that your problem won't deliver us any surprises
We're so confident in our reasonable pricing. We're keen to demonstrate our value, so call for a quote
All our roofing work - including smaller repairs - comes with a long an substantial guarantee
Regardless of how small the problem may seem now, it's important to deal with it sooner rather than later as a slight problem can quickly develop into something far more difficult and expensive.
We're happy to discuss with you your various roof repair options, either over the phone or in person.
Give us a call
We understand that picking a company for your roof repair is a difficult process, and we don't want to rush you into a decision. Call us on 01634 790 468 and we'll gladly talk you through various solutions available.