Guttering in Medway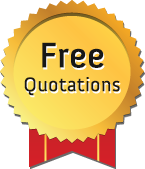 During our many years of servicing the Medway area we've repaired and installed countless gutters. We understand the importance of good quality guttering for protecting your roof and walls from water penetration, and how vital it is to keep them in good condition so they'll continue doing their job properly.
Why we are the best choice for your gutters
There are several reasons why we believe we're the only company you need to call, and if you're not convinced by the following give us a call and we'll discuss your problem further.
We offer affordable gutter repairs as well as full replacements using quality uPVC (plastic) guttering
Whatever your gutters might need, we'll do a great job without the exorbitant price tag
We enjoy a great reputation throughout Medway, and work hard to ensure this continues
We're always happy to arrange a time and day that suits you where we can come and see your gutters
We offer a wide range of services to help improve you guttering and we work all over the Medway area including Gillingham, Strood, Rochester and Chatham. You may be looking for a simple repair or repaint - or perhaps you're interested in replacing you current guttering with a UPVC system that requires significantly less maintenance. Whatever you're requirements, you only need to call and we'll happily discuss your options with you.
Why wait?
With a non-obligatory phone call or home visit offered as part of our services, why not give us a call on 01634 790 468. We'll happily talk you through our range of guttering options either over the phone or at your property.