Roofing solutions in Strood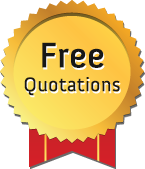 We're Medway based roofers who have long since enjoyed a great level of feedback from our customers in Strood. We've managed to continue this level of customer satisfaction, and offer a guarantee on each and every roofing project to make sure that you are never disappointed.
With a great reputation, and an even greater workforce, we're confident that regardless of the problem with your roof we can quickly and easily make sure you never need worry again.
Services in Strood
Choose from the comprehensive list of services:
Guttering, fascias and soffits - for affordable and long lasting repairs and installations
Roof repairs - we're experienced roofers in repairing a massive array of roofs
Flat roofing - we'll guarantee your satisfaction with our felt and GRP fibreglass roof work
Slate and tile - don't compromise on quality of service if you have one of these roof types
Chimney repairs - from the smallest repair to a major chimney rebuild call today
Velux windows - make the most of these great windows with a professional installation
As a roofing company, we're confident that whatever the challenge thrown our way, we've got the resources and experience to deal with it more than adequately. Beyond this, we're proud to offer honest and fair prices for a great job, and never settle for half-fixes or unnecessary delays.
Don't hesitate to get in touch
If you want to know more information, don't hesitate to call us. We're friendly roofers who are always happy to discuss your options, and will gladly visit your property and provide a free quote with no obligation to hire us.
Call us today on 01634 790 468 for more information.