Roofing in Princes Park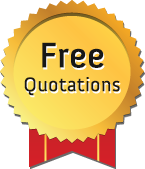 We're roofers who have spent years cultivating a positive reputation, and are very proud of our relationship with our customers in the Princes Park area of Medway. We'll gladly offer a 100% guarantee on each and every roof we work on in the area, to make sure it stays that way.
What we do
We've spent years working in Princes Park and the surrounding area, so chances are not only have we seen a problem similar to yours, but we've repaired it on a property near yours. We can help you with:
Velux windows - we'll provide an installation that suits your budget and your schedule
Roofing repairs - we're expert roofers who can help from the smallest to largest repair
Chimney repairs - we've a range of repair and inspection services to suit you
Flat roofs - trust your local professionals with all your flat and GRP fibreglass roof work
Slate and tile - whether it's a small repair or major replacement we're keen to help
Guttering, fascias and soffits - for top class repairs and replacements call now
We're a team of roofers that are as hard-working as we are knowledgable. We've a long history of roofing experience, and have worked on a variety of roofing across your area. We're confident that whatever you need, we'll have seen something similar on a property near you.
Let us know
Can't find what you're looking for? Want to check our prices? We'll gladly talk you through your options and provide a free, non-obligatory quote either over the phone of at your property.
Call now on 01634 790 468 to find out more.